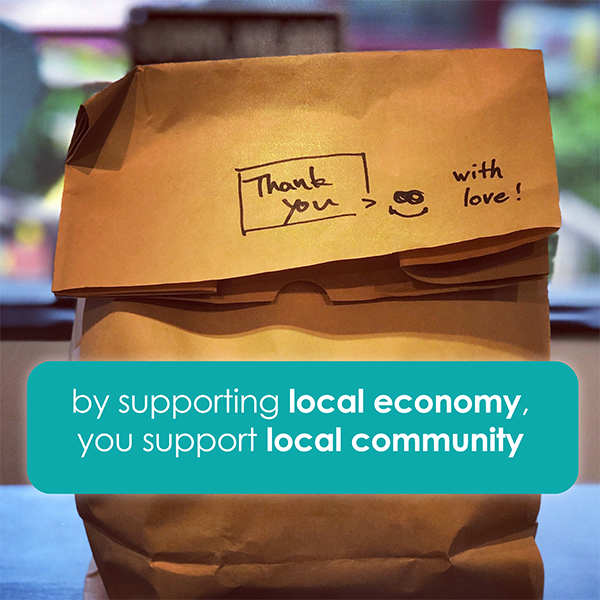 What is our local impact?
Local Economy A healthy local economy plays an important role in the social well-being of a community. In supporting local businesses, we support local commerce and jobs. These, in turn, impact our society as a whole.
Local Community We want to support and encourage a culture that values people and relationships. Something that helps bring about greater community integration and relationship. Something that increases connection and decreases isolation.
Local Environment We want to encourage everyone to have a positive local impact on the environment - particularly in terms of waste reduction and travel impact.